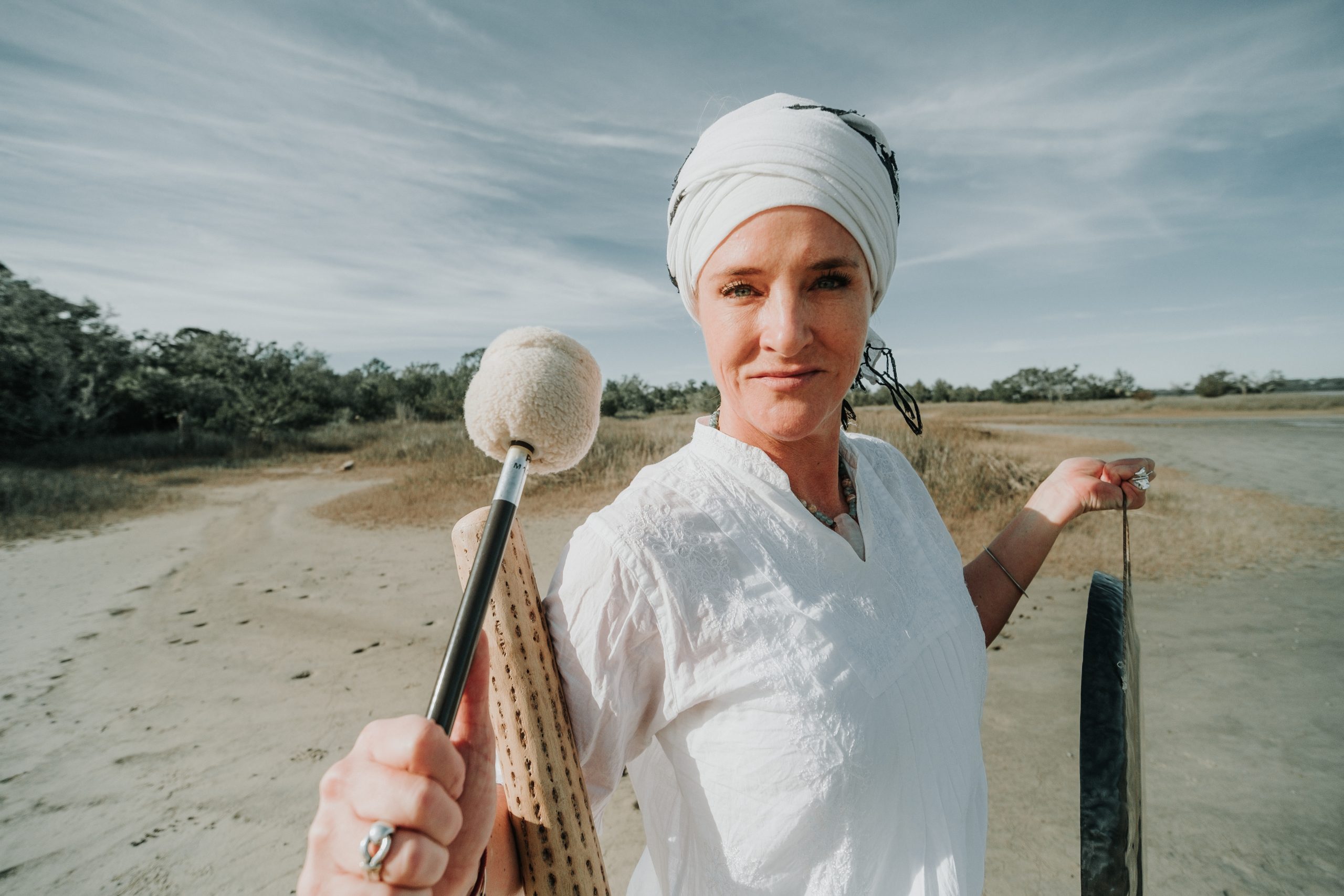 RAISE THE VIBE WITH YOUR TRIBE!
Soul Fire Social is a platform for my passions: Kundalini Yoga, Gong Therapy and Sound Healing, Sacred Cacao Ceremonies, Community Service and Extraordinary Experiences. Please join me on the journey and we can raise the vibration, together!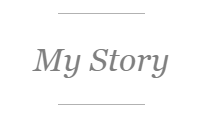 My name is Candace Blair, and I returned home to America in 2017 after working 20 years on trading floors as a finance executive in Zurich & London. It is a great honour and true pleasure to now be focusing full time on sharing the transformative power of Kundalini Yoga & Meditation, Sound Healing and Sacred Cacao Ceremonies. They are the reason I was able to excel in my financial career, by creating a healthy work/life balance, so that I could find the clarity and strength to follow my dreams and start my own business. I hope to use Soul Fire Social as a platform to share ancient techniques and offer opportunities for us to join together in practice and as a community. By increasing our awareness, improving our physical & emotional health and living more consciously, we can improve the quality of our own lives and those around us. Together, we can help raise the vibration across this beautiful planet and be a positive part of the ongoing dimensional transition.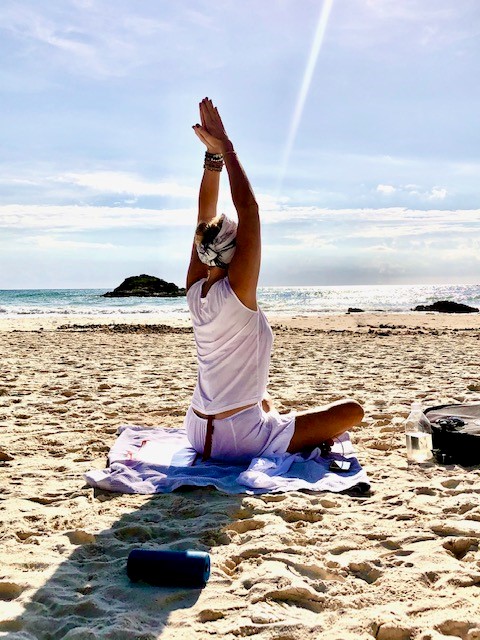 I am thrilled to announce that I am now an official resident of Hilton Head Island (I am full time September through May). My family has been vacationing here since 1980, and this is where my parents, and their awesome rescue dog Shadow, retired 20 years ago so it feels like home! The open arms of the yoga community and the beauty of the Low Country made the decision to reside on the island simple – and the transition a complete joy.
My home studio is @JivaYoga where I teach weekly Kundalini Yoga and offer monthly Soul Fire Sound Healings. In addition, I regularly join forces with local studios such as Dancing Dogs Yoga, Core Pilates, One Yoga Sanctuary, Zen Den, Island Yoga & Bikram Yoga to introduce innovative workshops & inspiring events. You can also find me offering my services to the community through volunteering efforts at both the Hilton Head Library and Memory Matters. I am also a part of the team at Hilton Head Vibes, who hosts a regular drum circle at Coligny Beach and I play the gong for the tri-annual Mindful Triathlon. Come check it out! 
Virtual Offerings/Donation Based Learning: Due to Covid, I have transitioned a large portion of my business online and I now offer a wide variety of classes, sound healings and sacred ceremonies, virtually.  I have created an online library (see my Videos Page) so you can access my offerings, anytime & anywhere. Everything I offer online is donation based. I simply ask you to tune into your heart and pay what you can. I know this is a challenging time for so many of us and I truly believe what comes around goes around, so take what you need a pay what you can!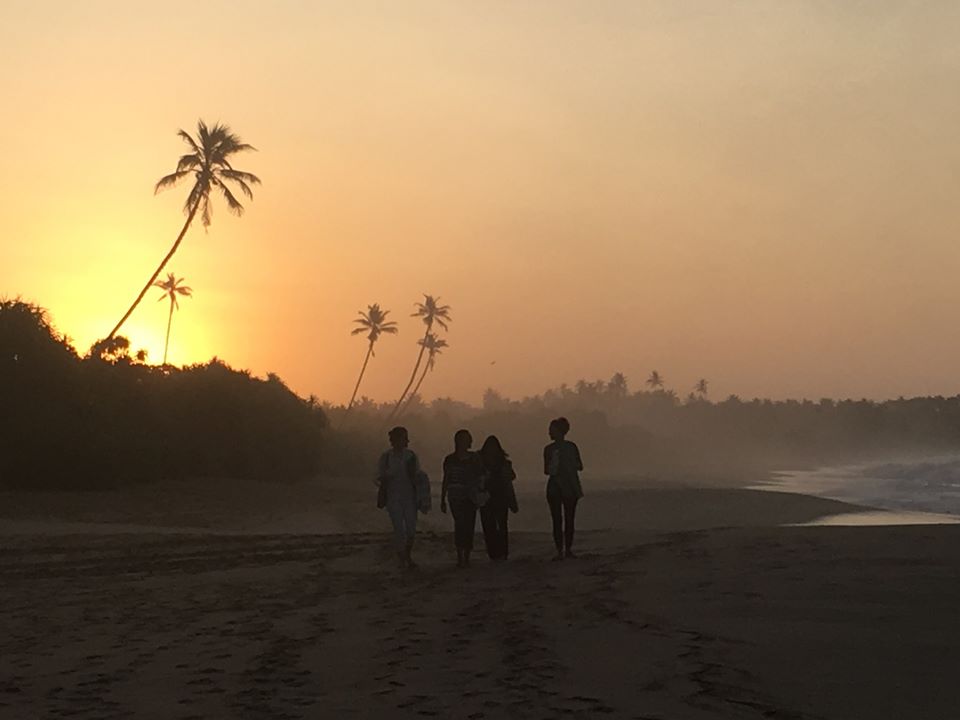 Soul Fire Social Summertime Journeys: Each summer, I take Soul Fire Social on tour! In 2019, I traveled the East Coast and out west with Jessica Golden of Sovereign Essence. This summer, I traveled to Santa Fe & Sedona before arriving in Minturn, Colorado for my residency at Anahata Studios, the month of July. Here, I was able to lead Kundalini Yoga & Gong Meditation classes, while hosting Sound Healings infused with Ceremonial Cacao as well as traditional, Sacred Cacao Ceremony with Shamanic Journeying. I ended up returning to Sedona for the month of August to participate in a Level 1 Shamanism training with Mally Paquette from Awakenings Yoga, to host a variety of ceremonial events at the Sedona Center for Harmony & Enrichment with Tatia Flick, and to co-host a magical Sound Healing Retreat with Laura Penn Gallerstein of Sedona Sacred Sounds.  
Whats next: For Summer 2021, I hope to return to Minturn and Sedona, and to expand my travels to Hawaii, as I feel drawn to the big Island of Hawaii, Kauai and Maui for cacao and great surf. If you have suggestions, please advise.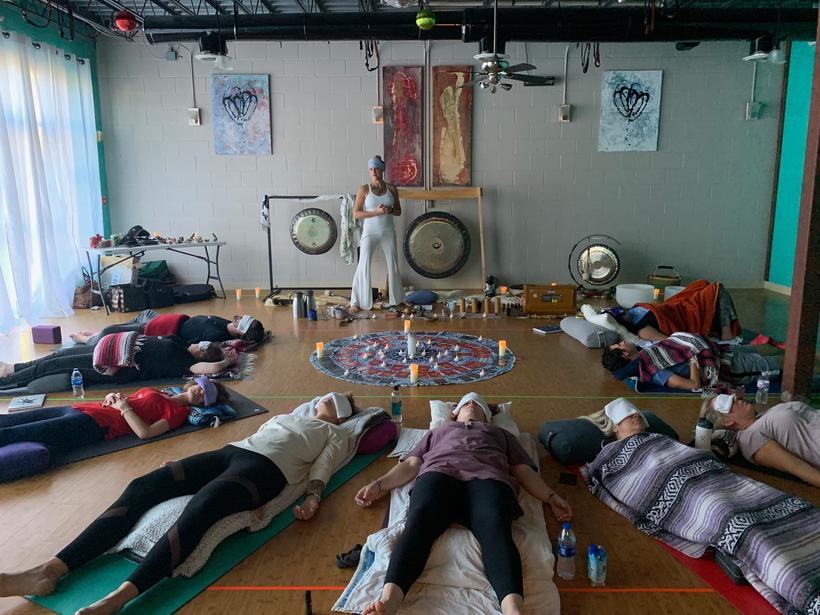 Formal Education: Georgetown University, BS International Politics & Law, Washington DC, 1995
Certifications & Trainings 
Kundalini Yoga & Meditation: KYTA/KRI Level 1 Kundalini Certification from Karam Kriya, London, UK. 
Sacred Cacaoista Apprenticeship: Certified by Rebekah Shaman, London/Peru. Visit her site: www.rebekahshaman.com, www.ritualcacao.co.uk
Shamanism: Level 1: Certified by Modern Medicine Woman Mally Paquette, Sedona. Visit her site: https://www.bestsedonayoga.com at Awakenings Yoga. 
Shamanic Reiki Level 1 & 2: Certified by Suzanne Lacey, Vermont. Visit her website: https://zbotanicals.net
Crystal & Alchemy Singing Bowls / Sound Healing: Trained with Laura Penn Gallerstein at Sedona Sacred Sounds. 
Gong Training: Doireann Maddock, London, UK
Teachers: Mally Paquette, Laura Penn Gallerstein, Suzanne Lacey, Angad Kaur, Siri Sadhana, Shiv Charan Singh, Kwali Kumara, Maren Lander, Kathryn McCusker, Catherine Page, Sam Kankanamage

Style: Passionate, energetic, inclusive, committed. Serious about teaching, excited about helping everyone tap into their inner truth and power so they can live life to the fullest.There is no time to waste. Let us raise the vibration and our consciousness together!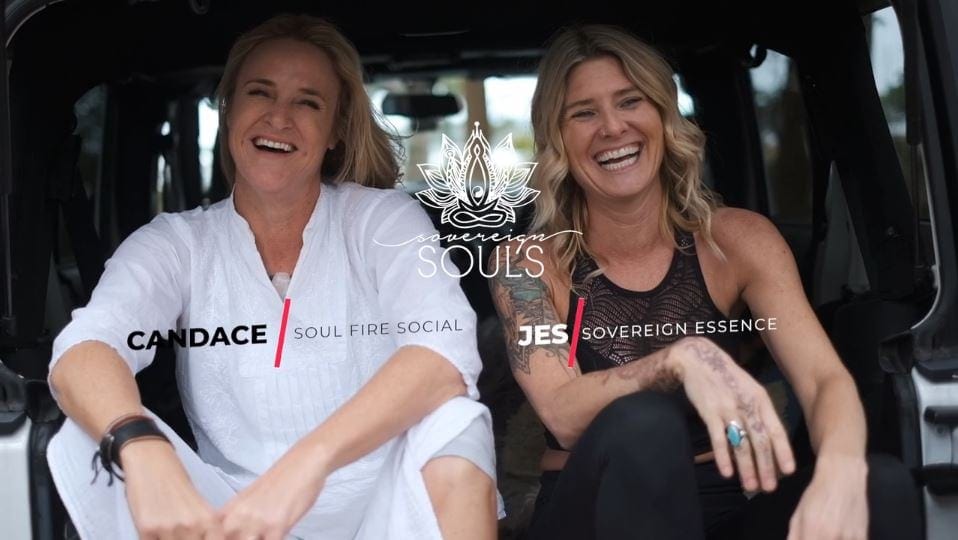 Jessica Golden of Sovereign Essence & I have aligned our practices creating a series of Kundalini/Vinyasa yoga fusion, triple gong sound, and cacao-infused experiences and retreats called "Sovereign Souls Evolution." Together, we travel across the USA and abroad, sharing these inspired collaborations.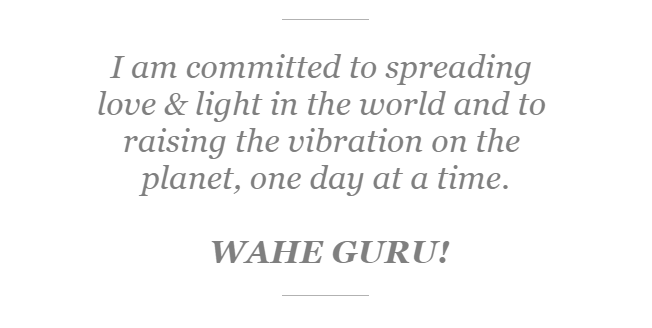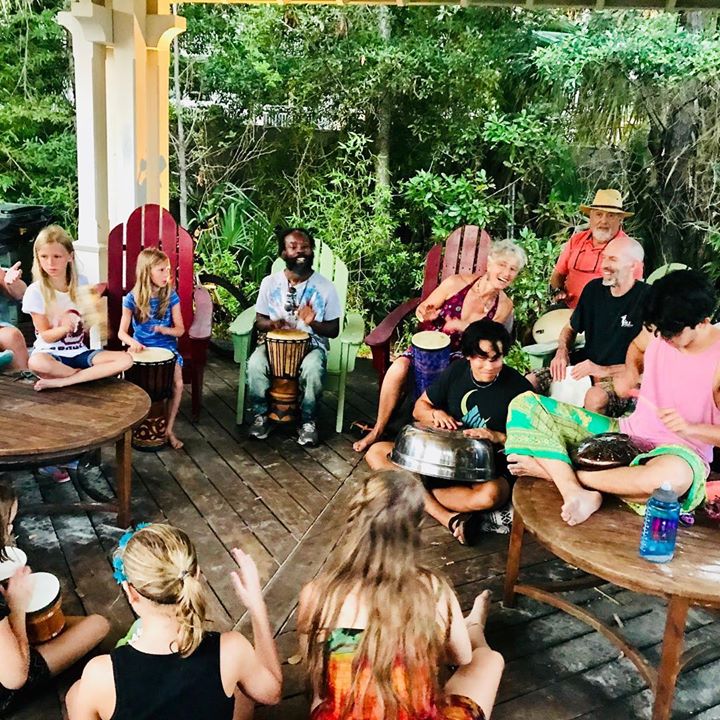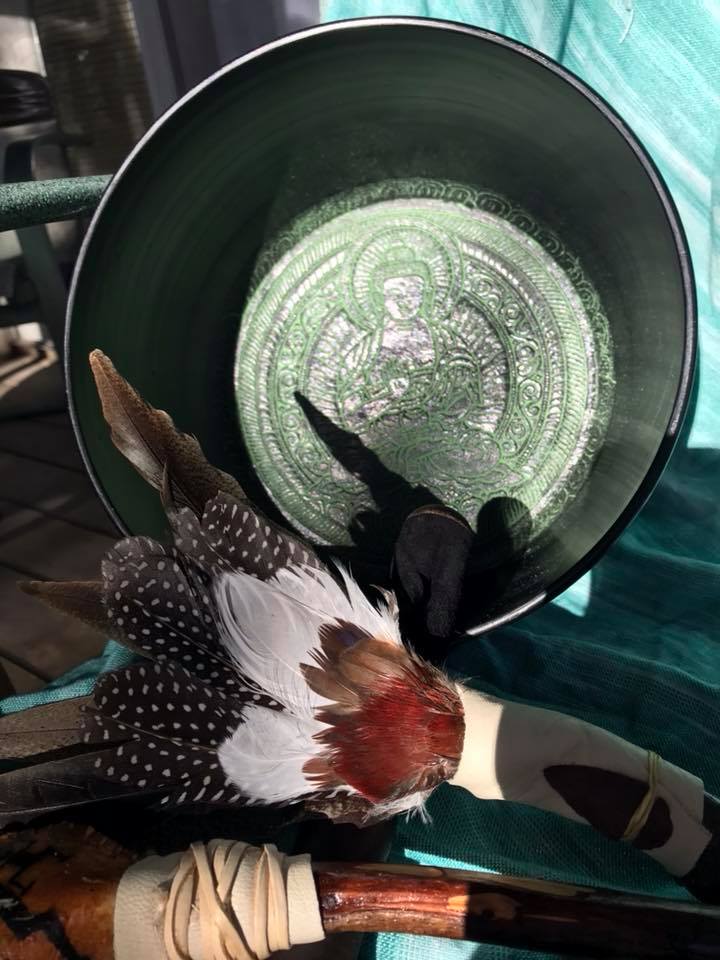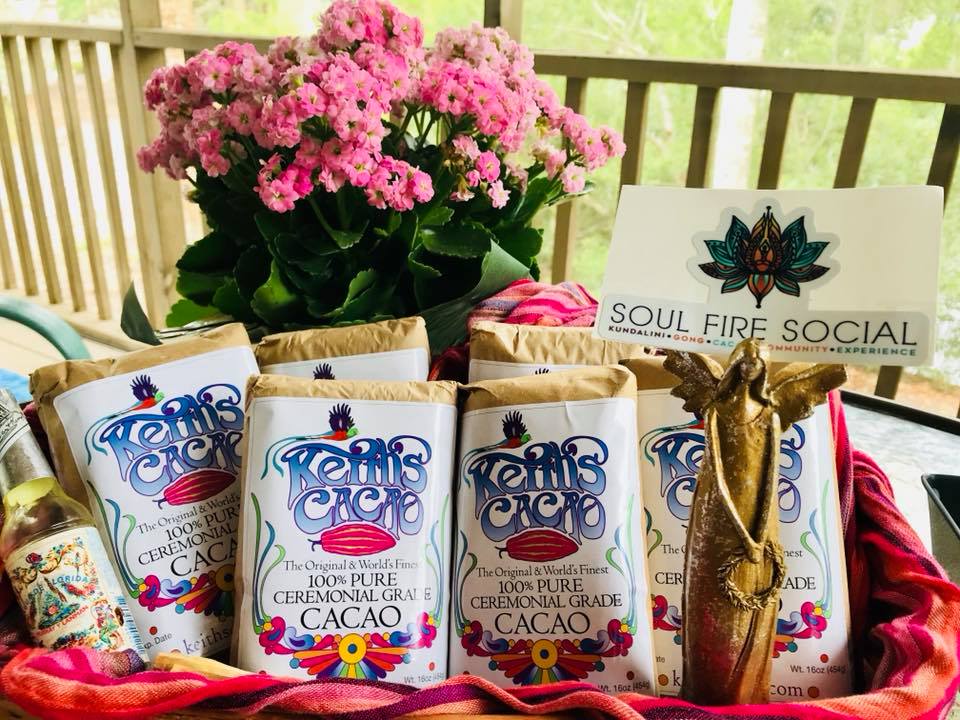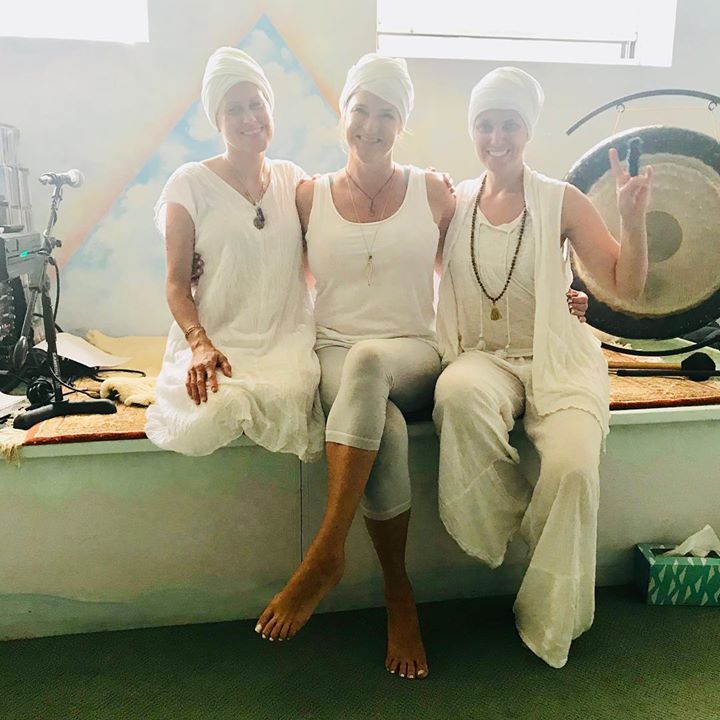 Available for 1-1s, Group Sessions, Workshops and Retreats.
Raise the Vibe With Your Tribe
Soul Fire Social is a platform for all of my passions: Kundalini Yoga, Gong Therapy and Sound Meditation, Cacao Ceremonies, Community Service, Bespoke Events and Retreat Experiences, Music, Art & Travel.