ABOUT CANDACE BLAIR & ABOUT SOUL FIRE SOCIAL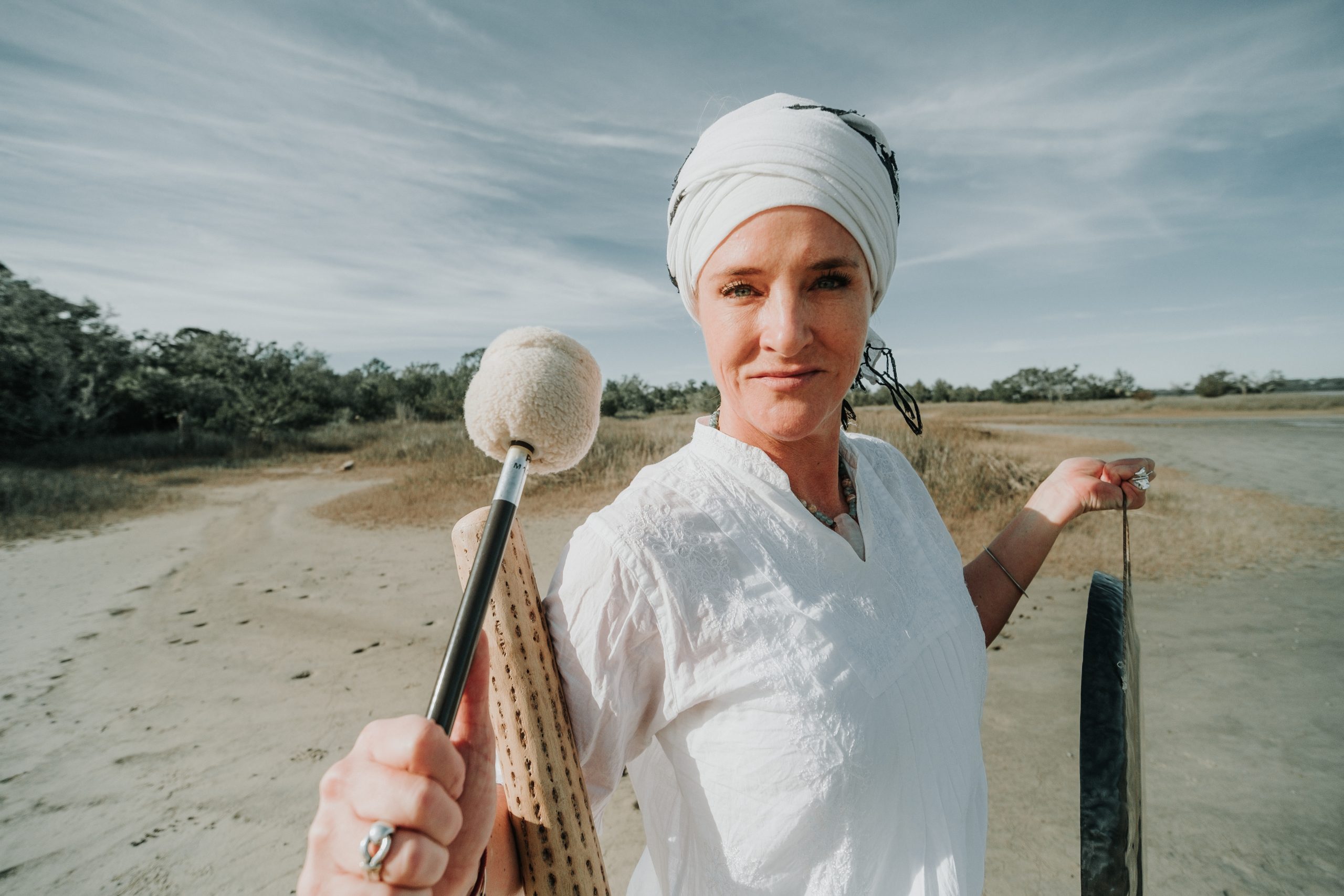 RAISE THE VIBE WITH YOUR TRIBE! 
Soul Fire Social is a platform for my passions: Kundalini Yoga, Gong Therapy and Sound Healing, Sacred Cacao Ceremonies, Community Service and Extraordinary Experiences. Please join me on the journey and we can raise the vibration, together!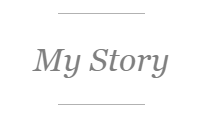 My name is Candace Blair, and I returned home to America in 2017 after working 20 years as a finance executive on trading floors in Zurich & London. It is a great honour and true pleasure to now focus my full-time energies on sharing the transformative power of Kundalini Yoga & Meditation, Sound Healing, Shamanic Reiki, and Sacred Cacao Ceremonies. These practices have altered the course of my life, helping me to find my purpose & my passion. They have opened my heart to more love, an elevated mind, body & spirit and raised my conscious awareness. I look forward to sharing these inspiring healing modalities that I have allowed to transform my life with like-minded people like you!
As for my credentials, I am KRI Kundalini Yoga certified by Karam Kriya in England/Portugal, I trained as a "Cacaoista" with Rebekah Shaman in Ibiza, Spain & London, and then furthered my Shamanic studies with Mally Paquette, a modern medicine woman from Awakenings in Sedona. I am level 1&2 certified in Shamanic Reiki and a trained sound healer using ancient gongs & crystal singing bowls. I am trained in the "Alchemy of Becoming" methodology, helping clients to raise their level of consciousness by releasing trapped emotions from the body, the aura, & the energetic systems.
My business, Soul Fire Social, is a platform to share these ancient techniques and offer opportunities for us to join together in practice and as a community. By increasing our awareness, improving our physical & emotional health, and living more consciously, we can improve the quality of our own lives and those around us. Together, we can help raise the vibration across this beautiful planet and be a positive part of the ongoing dimensional transition.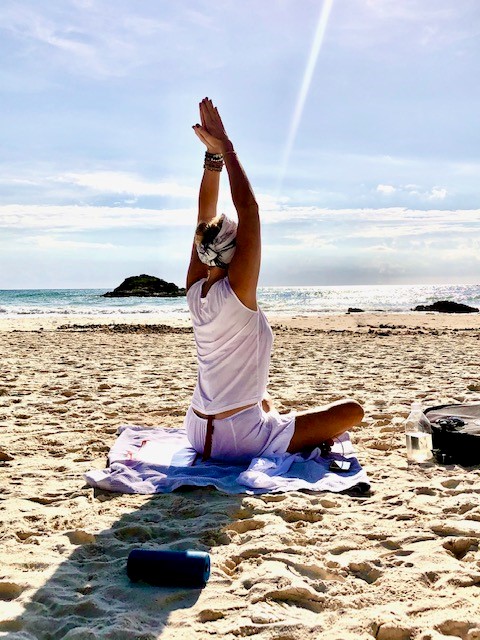 Hilton Head Island is the home base of Soul Fire Social's operations from October through May. It is here that I offer a variety of opportunities to join me LIVE for weekly "Kundalini by the Pool" (M/W/F), monthly Cacao Ceremonies, Kundalini Rebirthing Workshops, Alchemy of Becoming training, Solstice & Equinox Day Retreats, Cacao Practitioner Trainings as well as personalized, private Sound Healings, Sacred Cacao Experiences, Shamanic Reiki & Energy Healing for individuals and small groups.
Private lessons are available for meditation, yoga and to learn the gong! 
My home studio is @JivaYoga, on the South end of the Island, where I teach weekly, live Kundalini Yoga every Tuesday at 9:15am and offer monthly Soul Fire Sound Healings on Thursday nights 6-7pm. Additionally, I offer a variety of workshops for Kundalini, Meditation & Cacao and lead the meditation & gong Savasana for the bi-annual Mindful Triathlon. Check the events schedule for more information! 
Virtual Offerings & Recordings 
Kundalini: All of my "Kundalini by the Pool" classes are available online via Zoom and then uploaded to my website & YouTube page (Soul Fire Social) for your enjoyment. My classes are donation based ($10-20). Rebirthing Classes are $35 and offered 1x per month at a private studio in Spanish Wells. 
Sacred Cacao & Sound Ceremony: I offer a monthly, global Sacred Cacao & Sound Ceremony which can be experienced live, via Zoom, or purchased to watch "at your place, your pace". 
Sound Healings: Live offerings monthly via Facebook. 
Private & Corporate Events: I create bespoke events for private and corporate clients on demand. 
Wellness Centers, Studios, Retreats & Private Homes: I am available & willing to travel for private events and happy to create a beautiful experience around your personal needs.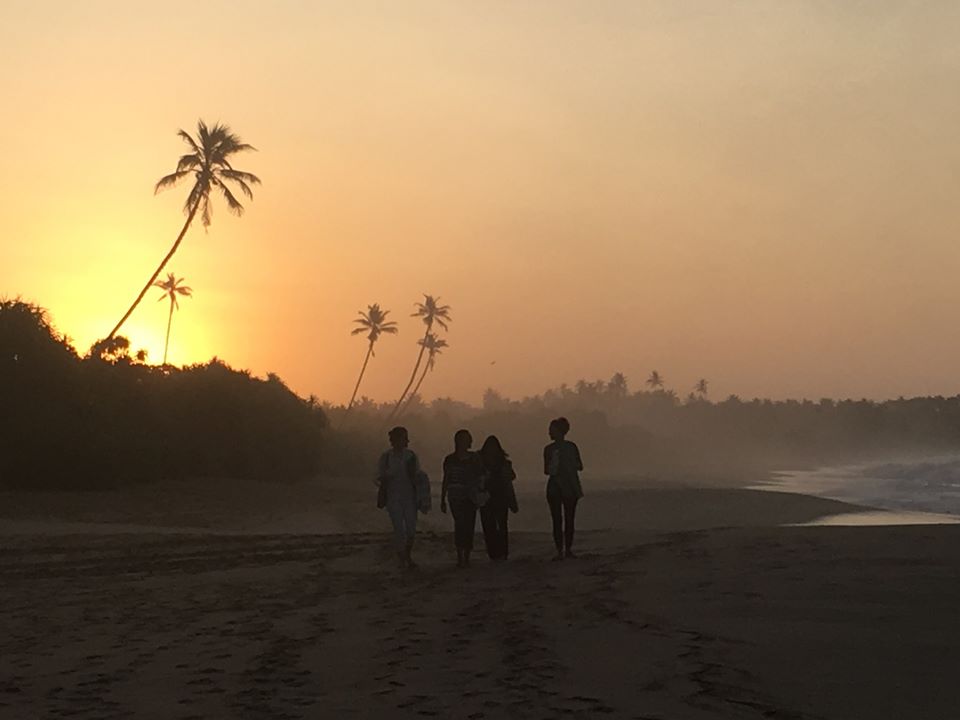 Soul Fire Social Summer Tours:  Each Summer, I take Soul Fire Social on the road visiting a variety of studios to share Kundalini Yoga, Sacred Cacao Ceremonies, Shamanic Journeying and Sound Healing. If you would like me to come to your town or studio, please let me know! 
Soul Fire Social Summer Tour 2023
James Island Yoga / James Island, SC
5/19 Sound Healing Infused w. Cacao
5/20 Kundalini Workshop & Gong Bath
5/21 Cacao Ceremony for TT's & Teachers
Om Lounge Yoga / Pittsburgh, PA
5/24 Sacred Cacao, Sound & Shamanic Journey 
5/27 Kundalini Workshop & Gong Bath
Teton Yoga Shala / Jackson, WY
7/2 Sound Healing Infused w. Cacao
7/9 Kundalini Workshop "Awakening the 10 Yogic Bodies"
7/14 Sacred Cacao, Sound & Shamanic Journey 
Daniela Botour / Jackson, WY
7/12 Sacred Cacao & Sound Healing at Elk Refuge
Bend, Oregon
July 21-August 31st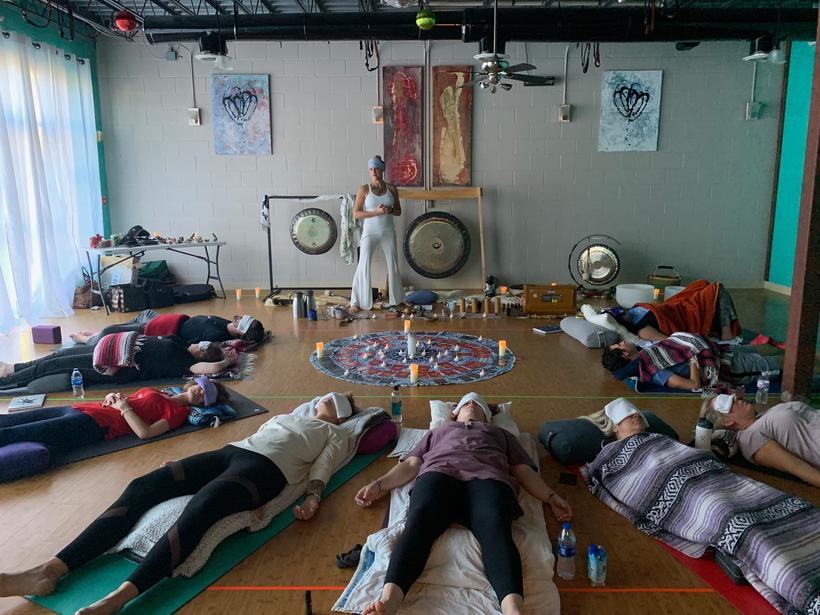 Formal Education: Georgetown University, BS International Politics & Law, Washington DC, 1995
Certifications & Trainings 
Kundalini Yoga & Meditation: KYTA/KRI Level 1 Kundalini Certification from Karam Kriya, London, UK. 
Sacred Cacaoista Apprenticeship: Certified by Rebekah Shaman, London/Peru. Visit her site: www.rebekahshaman.com, www.ritualcacao.co.uk
Shamanism: Level 1: Certified by Modern Medicine Woman Mally Paquette, Sedona. Visit her site: https://www.bestsedonayoga.com at Awakenings Yoga. 
Shamanic Reiki Level 1 & 2: Certified by Suzanne Lacey, Vermont. Visit her website: https://zbotanicals.net
Crystal & Alchemy Singing Bowls / Sound Healing: Trained with Laura Penn Gallerstein at Sedona Sacred Sounds. 
Gong Training: Doireann Maddock, London, UK
Teachers: Mally Paquette, Laura Penn Gallerstein, Suzanne Lacey, Angad Kaur, Siri Sadhana, Shiv Charan Singh, Kwali Kumara, Maren Lander, Kathryn McCusker, Catherine Page, Sam Kankanamage

Style: Passionate, energetic, inclusive, committed. Serious about teaching, excited about helping everyone tap into their inner truth and power so they can live life to the fullest.There is no time to waste. Let us raise the vibration and our consciousness together!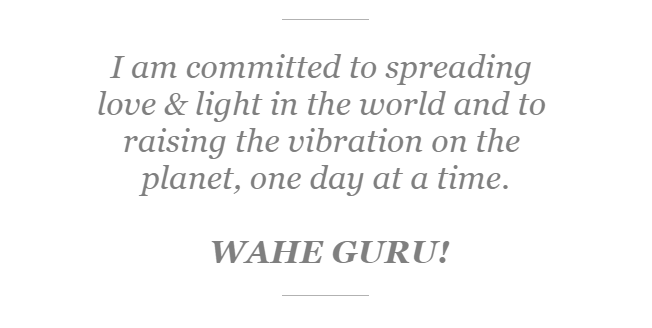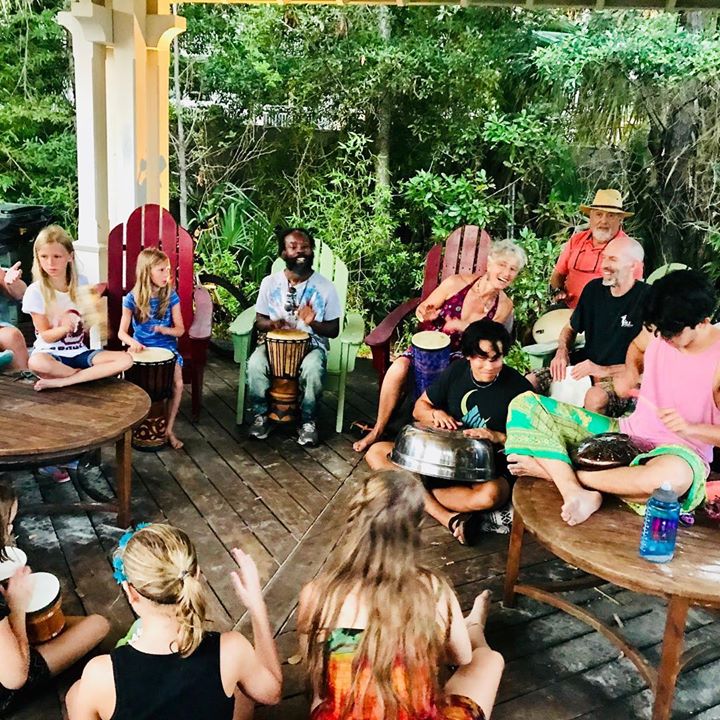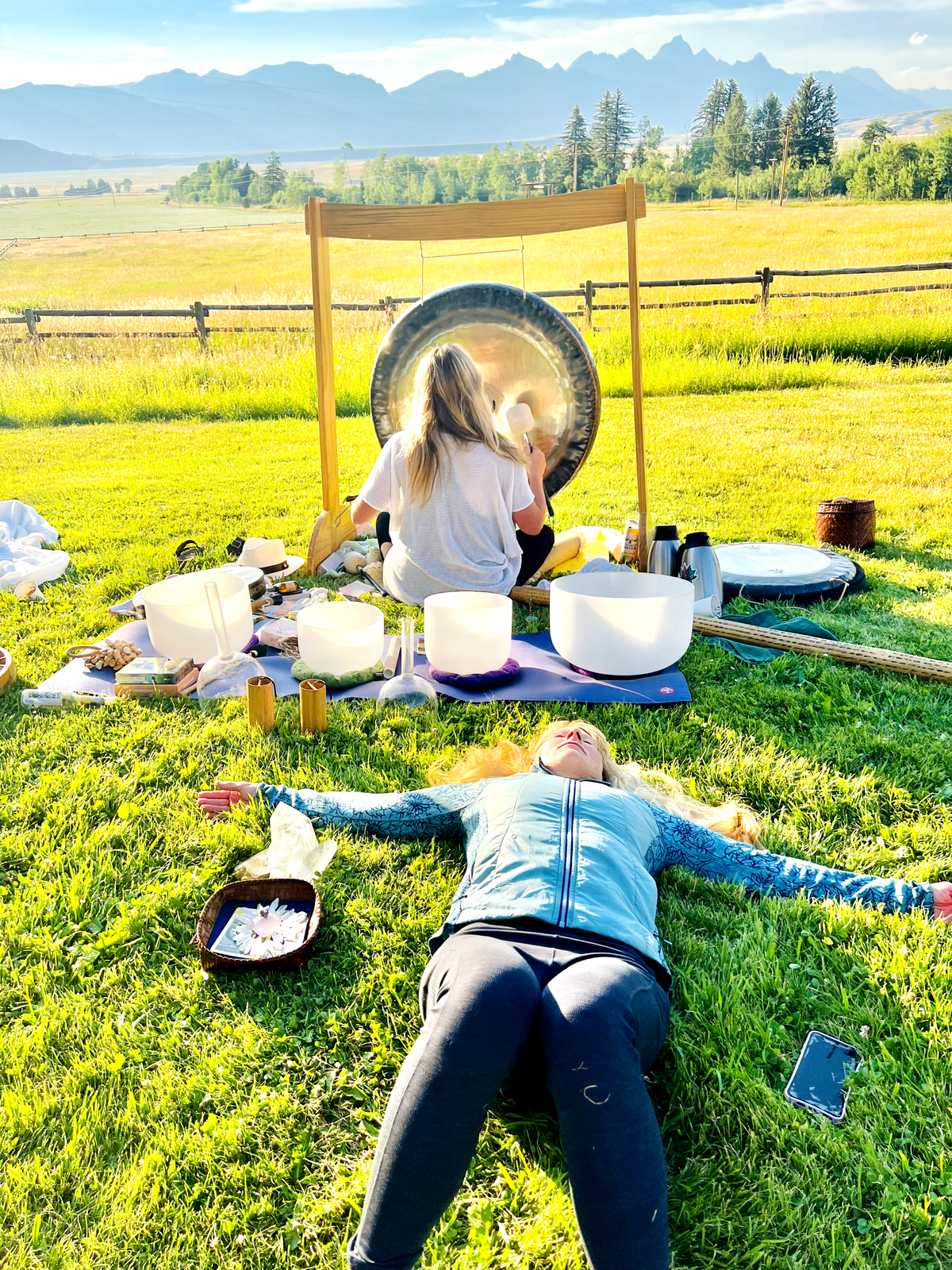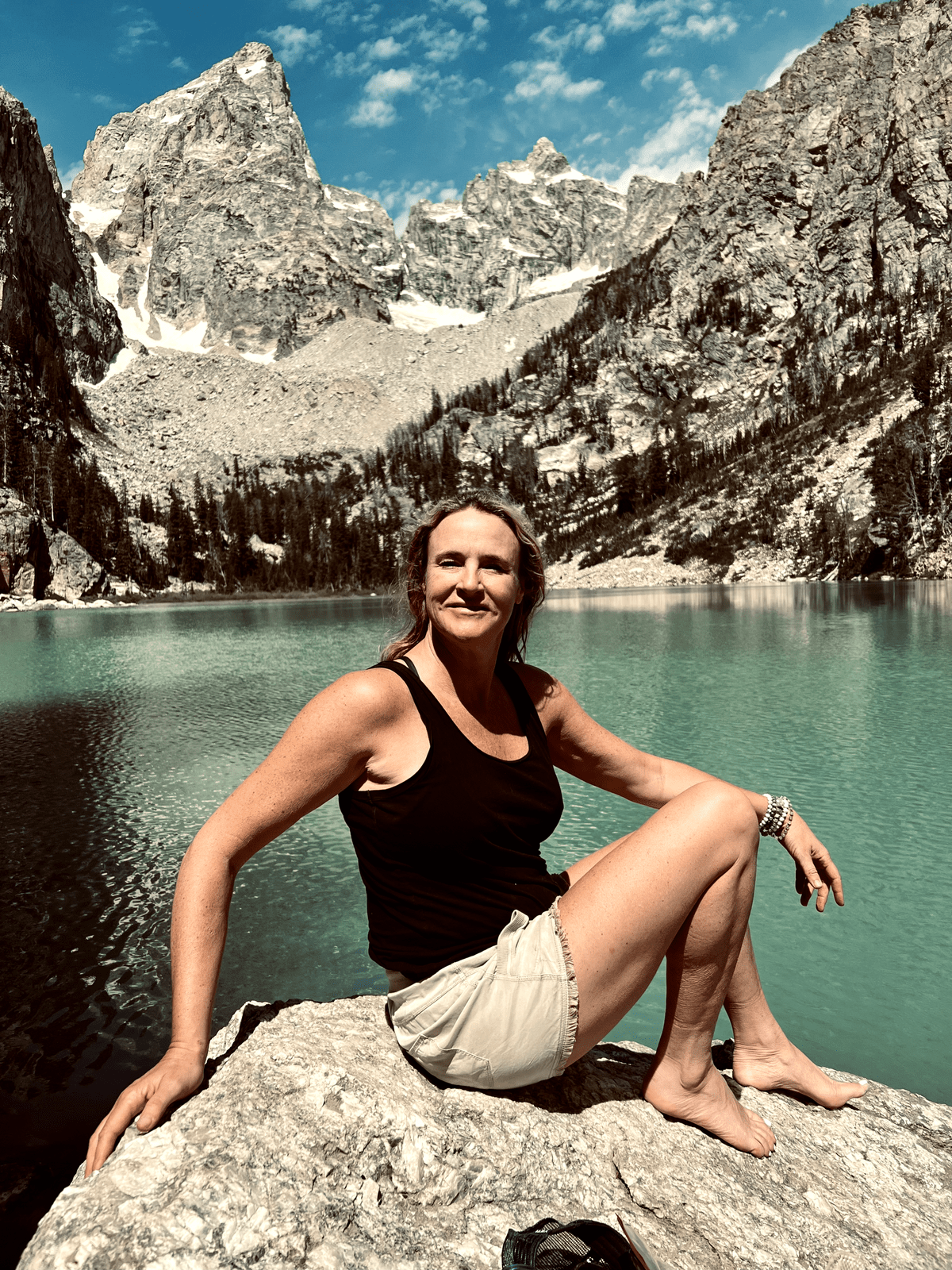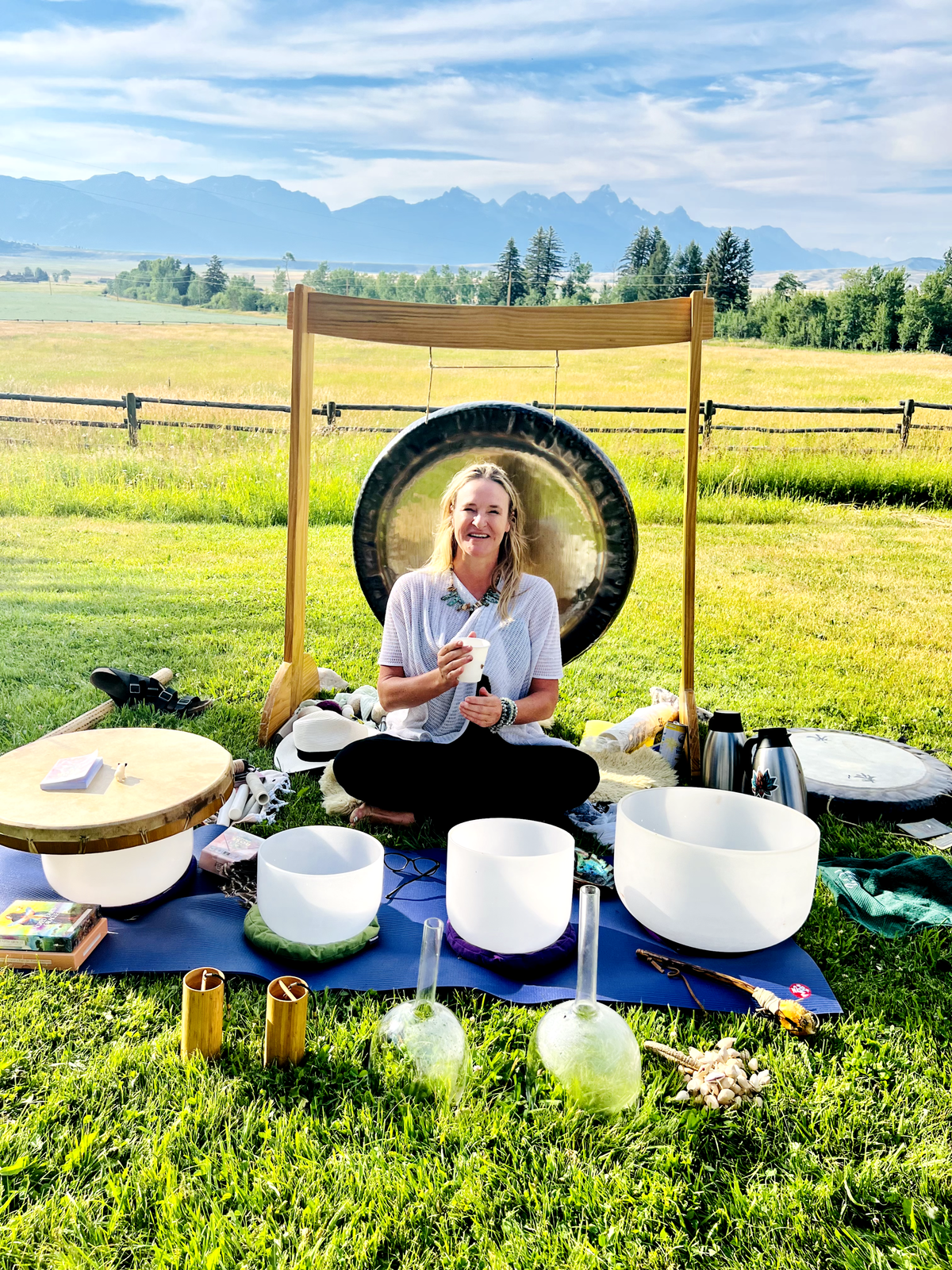 Available for 1-1s, Group Sessions, Workshops and Retreats.
Raise the Vibe With Your Tribe
Soul Fire Social is a platform for all of my passions: Kundalini Yoga, Gong Therapy and Sound Meditation, Cacao Ceremonies, Community Service, Bespoke Events and Retreat Experiences, Music, Art & Travel.