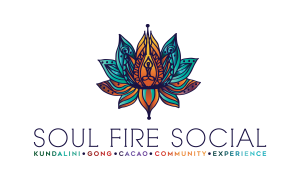 The Soul Fire Social Video Collection
Below you will find a collection of my favorite videos. I offer these to you on an honor system, asking simply, that if you enjoy them, please consider making a donation to help cover the costs via PayPal, Venmo or Zelle (info below).
Note: All videos play in the player at the top of the page once you click on them… remember to scroll up and watch in the large viewing window once you make your selection and click play! 
Naval Adjustment Kriya & Abdominal Strength & Tone: Powerful 90min Kundalini for Manipura
The Perfect 90min Kundalini Flow Class: Prep for Meditation & Kirtan Kriya
Breath for Balance, Kriya for Cleansing the Lymph Glands & Powerful Meditation for Abundance. 90min.
Kundalini Yoga for the Heart / 90min Kundalini Yoga Kriya w. Mangala Charn Meditation
GuruRattan's Complete Warm Up Prep to Meditate: 90min Kundalini Yoga plus "Harinam" & crystal bowls
Instinctual Self Kundalini Kriya (90m): Balancing Lower & Upper Chakra w. Chiia Kriya for Protection
Transforming Sexual Energy from Lower to Upper Triangle: Advanced 90min Kundalini Kriya
LAST DAY TO REGISTER for "IGNITE YOUR INNER POWER" IMMERSION
Magnetic Field & Heart Center: 90min Kundalini Yoga to Repair Nervous System by Stimulating Heart
Kundalini Yoga: Healthy Bowel, Lungs, Electro-Magnetic Field & Prep for Deep Meditation: Pavan Guru
The Best Morning Sadhana! 90min Kundalini Yoga Class for Everyone!
Disease Resistance Kundalini Yoga Kriya: 90mins with Akaal Meditation
Kundalini Yoga: Foundation for Infinity - Balancing Heaven & Earth. 7th chakra w. crystal bowls.
Kundalini Yoga: Exercise Set for the Kidneys w. Kunchun Mudra & Crystal Bowls for Savasana
Looking for Videos of Cacao Ceremonies?
You will find them available here!
These ancient practices are powerful tools for transformation and elevation. If you have questions, please feel free to contact me directly, as I am happy to offer 1-1 sessions to guide you through the practice and on your personal path. And remember be gentle with yourself. Yes, we always want to strive for greatness and it is good to push ourselves to be the best we can be, but please be cautious not to overextend. Take it slow & steady. You are responsible for your mind, body, soul evolution. Be the light & love yourself, with no judgement, unconditionally.
Click the Yellow Paypal Donate Button below to Donate via PayPal using a credit card or bank account. If you wish to use Venmo please open the app on your mobile device and send your donation to @CandaceKundalini. If you are a frequent PayPal user – you can simply use the Paypal.me button below.