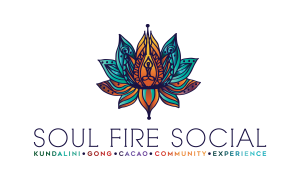 The Soul Fire Social Video Collection
Below you will find a collection of my favorite videos. I offer these to you on an honor system, asking simply, that if you enjoy them, please consider making a donation to help cover the costs via PayPal, Venmo or Zelle (info below).
Circulation, Strengthen Immune System & Cleanse Lymph Glands / 90 minute Kundalini Yoga Kriya
Disease Resistance Kriya: 90mins with Ra Ma Da Sa Meditation
Kundalini Kriya for Instinctual Self w. OngKar Meditation (90mins)
"Balancing the Depository System": 90min Kundalini Yoga w. Candace
Kundalini Yoga: Wake Up Kriya + Folding & Unfolding Energy. 90mins w. Shadow Moon meditation.
Kriya for Morning Sadhana / 90 min Session Great for Beginners & Pro's!!
Chakra Series / 1st Root, Muladhara: Kundalini Kriya "Relaxation & Releasing Fear"
Chakra Series / 2, Sacral: Kundalini Kriya for SEX ENERGY Transformation
Chakra Series / 3rd Navel, Manipura: Nahbi Kriya & Humme Hum Meditation
Alchemy of Becoming Introduction
Chakra Series / 4th Heart, Anahata: 90 min Opportunity & Green Energy Kundalini Kriya
Chakra Series / 5th Throat, "Speak Your Truth, Hear Your Truth" / 90 Min Kundalini Kriya
Chakra Series / 6th 3rd Eye, "Ajna Stimulation" / 90min Kundalini Kriya
Chakra Series / 7th: Manifesting the Crown/Sahasrara w. Kundalini Kriya "Foundation for Infinity"
These ancient practices are powerful tools for transformation and elevation. If you have questions, please feel free to contact me directly, as I am happy to offer 1-1 sessions to guide you through the practice and on your personal path. And remember be gentle with yourself. Yes, we always want to strive for greatness and it is good to push ourselves to be the best we can be, but please be cautious not to overextend. Take it slow & steady. You are responsible for your mind, body, soul evolution. Be the light & love yourself, with no judgement, unconditionally.
Click the Yellow Paypal Donate Button below to Donate via PayPal using a credit card or bank account. If you wish to use Venmo please open the app on your mobile device and send your donation to @CandaceKundalini. If you are a frequent PayPal user – you can simply use the Paypal.me button below.