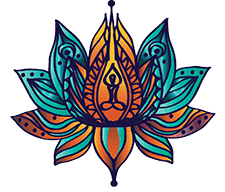 "IGNITE YOUR INNER POWER"
A 22-Day Immersion & Deep Dive with Keith's Cacao and Candace Blair!
Next Event: October 30th – November 22nd, 2022
OUR NEXT JOURNEY BEGINS
October 30th – November 22nd, 2022
Sign up by Oct 28th, the Immersion Starts Oct 30th.
Our first intention setting call is Nov 2nd at 2PM EST.
First check-in call Nov 9th at 2PM EST and the final integration call is Nov 22nd at 2PM!
You have been doing the work, the hard work — digging deep to address past traumas, letting go of old stories, opening your heart, and getting back into flow. Now what? What do you do when you are truly ready to leave the past behind, step out of old cycles, live your truth from your heart? Are you ready to find the courage and grace to step into the light and to tap into your inner warrior(ess) with confidence and resolve? Are you ready to ignite your inner power and soul essence and begin living your purpose?
If you answered yes to any of these questions, then Keith's Cacao Immersion: Ignite Your Inner Power is right for you! It is an intentional, 22-day practice with cacao with up to 22 participants designed to help you take the next step of empowerment and intentional living. Each purchase includes two pounds (454g each) of Keith's Ceremonial Cacao! Through guided daily practice, 3 live group sessions, and ceremonial work with cacao, you will work to fully release old stories so you can step into the NOW, accessing your inner wisdom to tap into your truest, heart-centered path. This isn't just about manifesting your future. It is about finding the inner light and power to level up with confidence and courage. It is time to Ignite and Step into Your Power.
Candace, your guide for this journey, has been working with cacao for over 10 years. It was though this work with plant medicine and through her training in Kundalini Yoga and Sound Healing that she found the courage step away from a very successful 23-year finance career in London and Zurich to pursue her truth, her passion for teaching, and sharing these healing techniques. This immersion will combine Keith's powerful teachings and meditations infused with Candace's sound, meditation, and shamanic journeying to help you to find your truth and your super power so you can step up and elevate your SELF. This immersion is about taking the next step. You have done the work. Now, let's move forward with all of the energy of this new Aquarian age and the powerful shift to 5D. There is no time to waste.
Experience 22 days of immersive cacao-fueled learning and growth!
YOU WILL RECEIVE THESE BENEFITS:
Finally let go of the past, drop old stories, and step into the NOW

Experience a true sense of forgiveness and reconciliation with yourself and others

Reclaim power you have given out or that has been taken from you in the past

Release stale energy and low vibration emotions

Tap into your self-worth, confidence, and willpower

Ignite your 3rd chakra, Manipura and the Will of the Spiritual Warrior

Quiet Your Mind, Open Your Heart, and Find Your Truth

Find the Courage to 

Ignite and 

Step into Your Power

Manifest your dreams with the confidence to live them

Rebalance your houses of career, relationships, and personal well-being

Find strength in your houses of career, relationships and health, balancing mind, body, and spirit throughout

Tap into ancient wisdom of the goddess, your guides and the universe to support your prayers
YOUR EXPERIENCE INCLUDES:
Support, facilitation, and guidance from experienced Cacao Practitioner, Candace Blair

Pre-recorded, guided, vibrational sound healings to clear the energetic centers of old traumas and emotional blocks

Pre-recorded meditations to tap into your inner warrior(ess), ignite your soul essence and tap into your fiery navel center, Manipura, to unleash the will of the spiritual warrior.

2 Personal, self-guided cacao ceremonies: one to release old stories and clear negative energies and the second to take your power back, balancing the houses of career, family, personal health and step into your power

Pre-recorded guided meditations with Keith

LIVE! Orientation and Intention Setting Session on Zoom

LIVE! Mid-Immersion Support Session on Zoom

LIVE! Integration Session on Zoom

Private Cacao Immersion Facebook Community

Powerful daily practices delivered via email

Sacred space creation and powerful intention setting guidance

Cacao drink recipes and ceremonial guidelines

How to hold your own personal cacao ceremonies teachings

Journal prompts for reflection and integration

And other online support materials!
Soul Fire Social is an outlet for all of my passions: Kundalini Yoga, Sound Healing, Cacao, Meditation & Mindfulness!