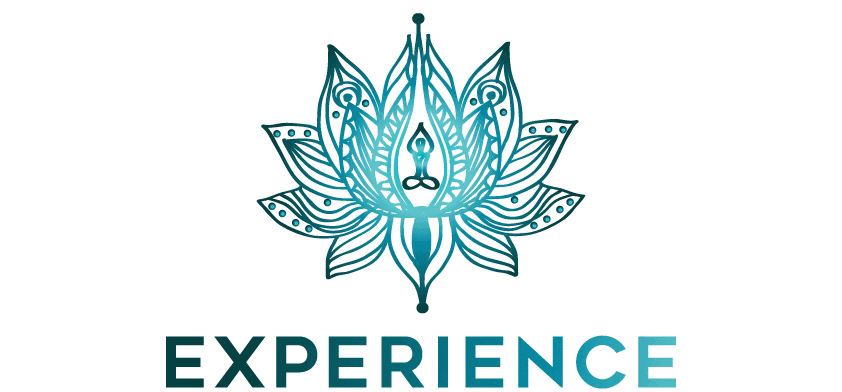 Reiki 1 & 2 Certification Weekend
@Z Botanicals Hemp Farm
Vershire, Vermont
Next Event: Spring/Summer 2022
Are you ready for our next Shamanic Reiki Level 1 & 2 Certification (Vermont edition?) If yes, join Suzanne "Zanni" Lacey & I for a fabulous weekend at her gorgeous 150-acre organic CBD farm, Z Botanicals & Hemp Co., in stunning Vershire, Vermont. Expect hands on reiki, inspired lessons, shamanic journeying, sound healing, a cacao ceremony, kundalini, qi gong, healthy meals and so much magic!  If you are looking for an awesome way to gain a Reiki Certification, this is it!

Do something wonderful for you!
Shamanic Reiki is a profoundly simple, powerful and gentle hands on healing practice that promotes the body's natural self-healing abilities. In this workshop, we will learn the history of Reiki how it works and the deep Shamanic connection to nature and the Spirit world. Reiki 1 Attunement opens the Reiki channel to the infinite supply of Universal Life Force Energy bringing balance and healing to the four body systems: physical, metal, emotional, and spiritual.

Our last Reiki retreat was simply amazing!
There will be an introduction to the Reiki ideals and the Chakra system. Students will learn the Reiki hand positions and practice self treatment as well as conduct a full treatment on another person. Participants will also experience a guided Shamanic journey to meet their personal spirit guide and/or spirit animal. Reiki 2 will include an introduction to the first three Reiki symbols, where we will learn their uses and practice a "distance" or "absentee" Reiki session to the present, past, or future time and space on another person. Certification for Reiki 1 & 2 will be presented at the end of the class.
PERSONAL INVESTMENT: $795
EARLY BOOKINGS ARE JUST $750
Isn't it time you let your adventure begin? 

"Reiki is the ultimate energetic healing experience"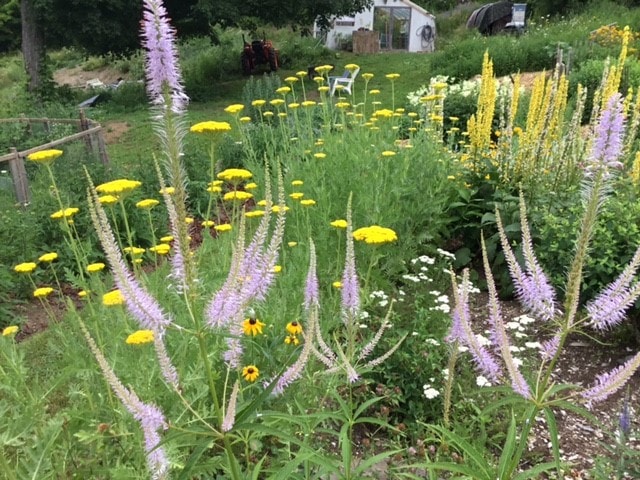 For Reservations or more information:
Reiki. Tap Into Universal Life Force Energy.
What's included?
-Reiki Level 1 & 2 Certification
-Kundalini Yoga
-Qigong
-Daily Meditation
-Sacred Cacao Ceremony
-Shamanic Journey
-Sound Healings
-Daily Ceremonial Cacao
-Meals:
Day 1: High Vibe Snacks
Day 2&3: Breakfast & Lunch
Day 4: Breakfast & Snacks
What's not included: Transportation and Accommodation, Dinners.
Your fabulous 4-day workshop will be held at Z Botanicals, a small herb farm and apothecary nestled in the green mountains of Vermont on a 150 acre hillside with pastures, forests, streams and ledges.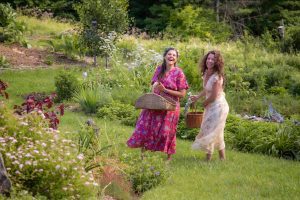 Your Hosts: Suzanne & Candace
Bio: Suzanne "Zanni" Lacey's lifetime love of gardening has led to the creation of Z Botanicals and Hemp Co. An herbal farm an apothecary creating herbal medicine and natural products. She is a licensed Massage Therapist, Reiki Master, energy healer and nutritional coach. She has studied and teaches yoga, sound healing, a ceremonial practitioner of Shamanic journey medicine. She makes her home in Vershire Vermont on 150 acres of field, forest and organic gardens.

Bio: Candace Blair
Candace received her KRI Kundalini Certification with the Karam Kriya School in London. She is an experienced sound healer, certified in reiki 1&2 and as a "Cacaoista". She is also a teacher & guide for the Alchemy of Becoming methodology. Candace worked abroad as an investment banker for 23 years before returning to the USA in 2017 to focus full-time on sharing her passion for Kundalini Yoga, Meditation, Sound Healing, Cacao Ceremonies, Reiki and community work.

Where to stay???
There is a hostel right near the farm and several amazing & beautiful airbnb in the nearby towns.
Or…look for AirBnB's in the surrounding towns:
Vershire VT
Thetford VT
Chelsea VT
Corinth VT