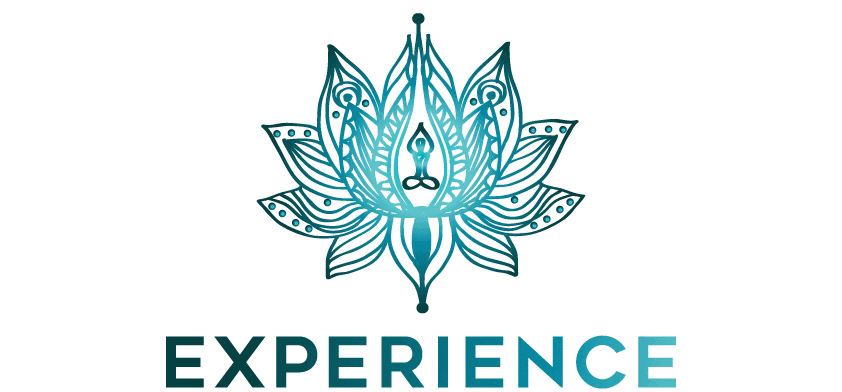 SOUL FIRE SHAMANIC REIKI
Private Shamanic Reiki & Sound Healing Sessions personalized to suit your unique needs for relaxation, release, healing & elevation.
"The ultimate energetic healing experience"
$195 for a 90min Session
$225 for a 2hr Session
Your Shamanic Reiki Session with Candace Includes: Personal Assessment, Smudge & Crystal Clearing, Intention setting with Ceremonial Cacao, Guided Relaxation & Meditation with Crystal Singing Bowls, Full Body, Shamanic Reiki Session, Heated Stones and Personalized Chaka Clearing & Gong Bath
Join me for the ultimate transformative energy & vibrational healing experience. These sessions are the culmination of all of my learnings, weaving together the powerful healing modalities of sound, shamanic reiki, ceremonial cacao, intentional breathing, and guided meditation. Together, we assess your needs for this energetic experience, so that every aspect of the experience is tailored to your needs. Formally, setting an intention with ceremonial cacao, we invite in the feminine vibration of the goddess spirit to open our hearts and help us to release negativity. Then, as you lie back on a beautiful memory foam table I will use guided meditation combined with sound to help you to shift from beta (thinking) to theta (dream state) brain waves so you can quiet the mind and truly drop into a space of deep healing. This is your chance to simply let go and receive as I tap into universal source energy and begin a full body hands on, or hands off (your preference) Reiki session bringing positive, healing energy flow from tip to toe. Upon finishing our Reiki session, your personalized sound healing will begin. Let me share the healing vibrations of the gong & bowls & bells and drums to help you to shift stuck energy, emotional trauma & physical blocks so that you can get back into flow — through the chakras and throughout the auric field. I want you to release what no longer serves you, let go of the pain and past stories so you can step forward into the NOW, renewed, refreshed, and empowered to live your best life with positivity.
What is Reiki?
It is the art & science of activating, directing and applying natural, universal energy to promote energy balancing, healing, wholeness, to prevent disorders, and to maintain a state of positive wellness no matter what your age may be.  Shamanic Reiki is a profoundly simple, yet powerful, gentle hands-on healing practice that promotes the body's natural self-healing abilities, enhanced by the practitioners' connection to nature and the Spirit world. Reiki is a beautiful practice that allows us to access the infinite supply of Universal Life Force Energy bringing balance and healing to the four body systems: physical, mental, emotional, and spiritual.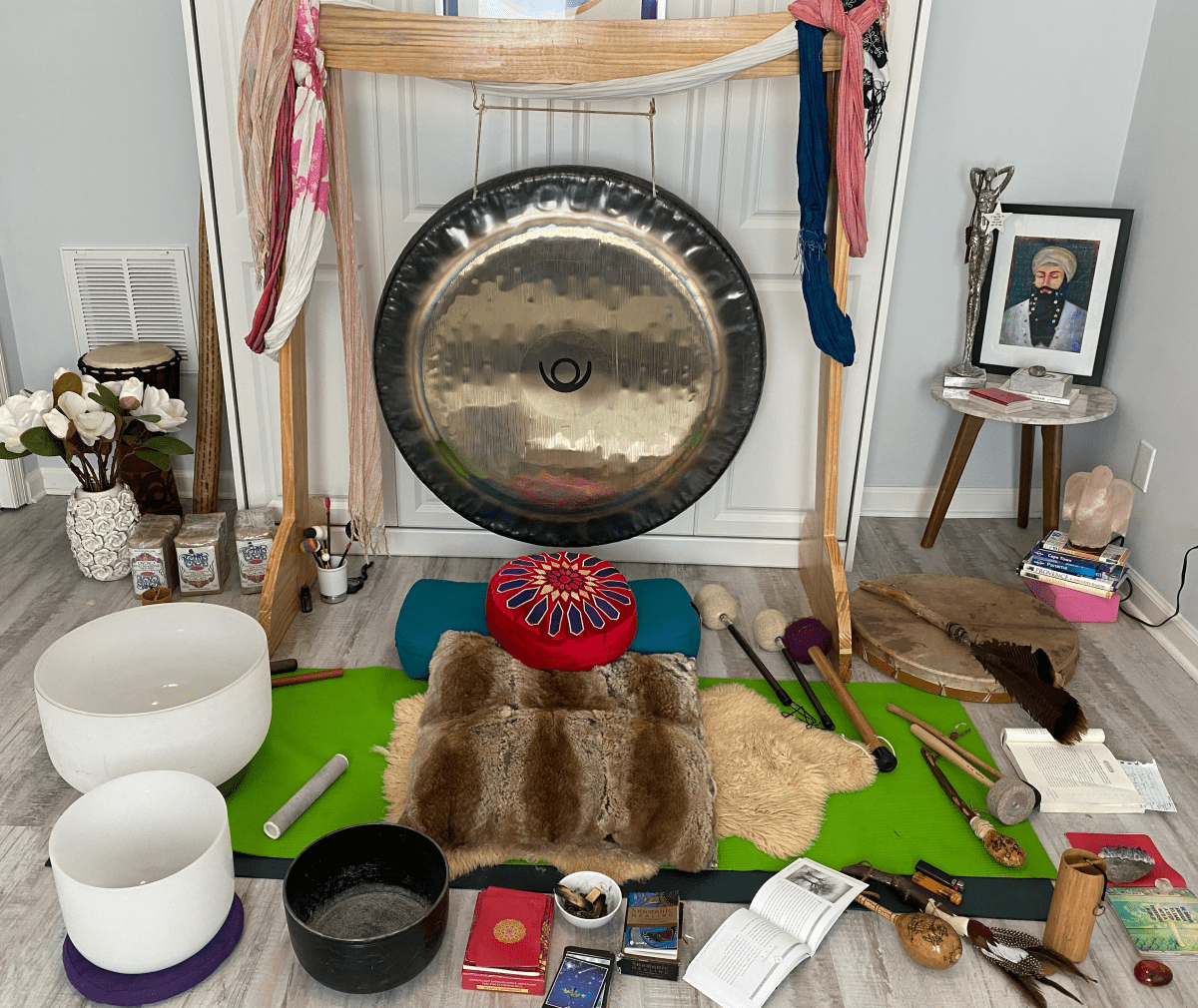 Reiki Principals 
Just for today live in the attitude of gratitude
Just for today do not worry
Just for today do not anger
Just for today do your work honestly
Just for today show love & respect to all living things
Testimonial from Wendy Poulsen, Reiki Master, Vortex Practitioner & Certified Tax Accountant:
"Thank you Candace for your healing session.  You created such a beautiful, peaceful and loving space for me to receive and surrender.  You are an extremely gifted healer.  The way that you were able to tune in to my energy and read each of my chakras; clearing and healing my energy centers was deeply profound.  Since the healing, I feel a renewed sense of peace as well as being energized by the unblocking of shut down energy pathways. I felt very supported and uplifted throughout the experience.  Thank you, thank you, thank you!   I highly recommend a session with Candace if you find yourself stuck in any area of your life.  Her combination of Shamanic Reiki and sound healing is amazing!"
My Teachers and Trainings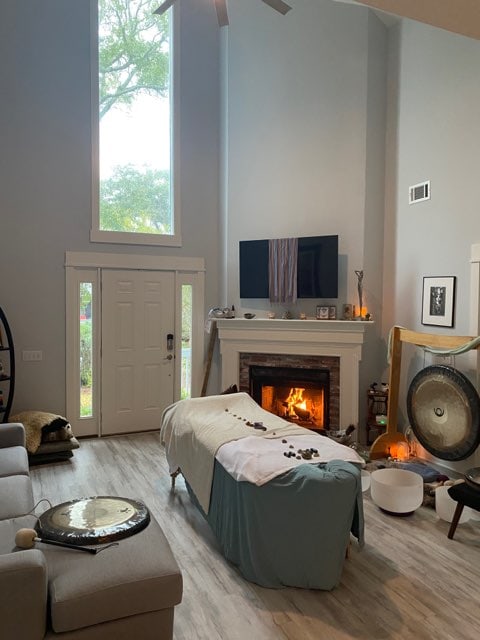 Certified Cacaoista
"I am an urban plant medicine shaman, working with plant medicines to inspire conscious change. With over twenty years' experience working with plant medicines and using my experiences from both the Amazon and urban jungles, I enable people to start living 'shamanically' in a western world. I teach modern shamanic wisdom and offer practical tools to help people living in the urban jungle see the synchronicity and magic in the ordinariness, and reconnect them back to nature, and the natural cycles and rhythms of life. I facilitate individual and group plant medicine ceremonies, and have a thriving ceremonial Cacao practice".
Shamanic Reiki Level 1 & 2
Suzanne's lifetime love of gardening has led to the creation of Z Botanicals and Hemp Co an herbal farm and apothecary creating herbal medicine and natural products. She is a licensed massage therapist, Reiki master, energy healer and nutritional coach. She has studied and teaches yoga, sound healing, a ceremonial practitioner of Shamanic journey medicine. She makes her home in Vershire, Vermont on 150 acres of field, forest, and organic gardens.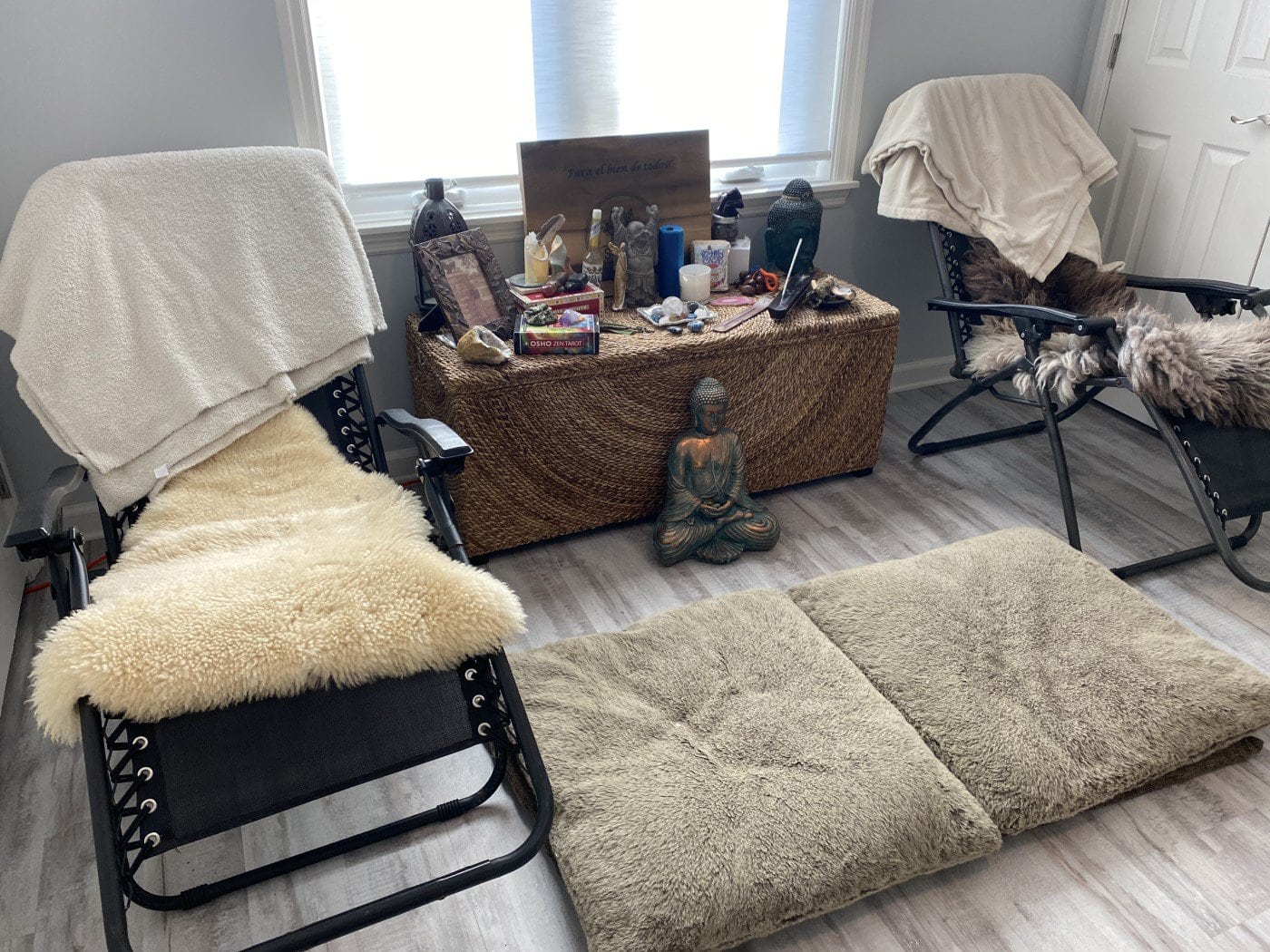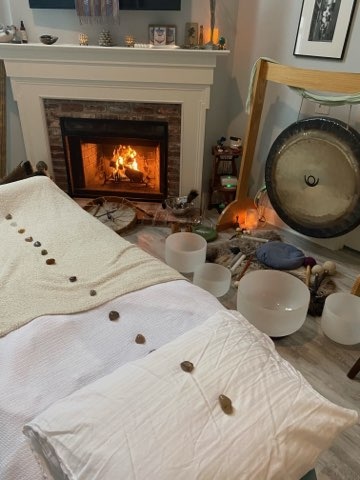 Shamanic Training Level 1
Mally Paquette: Awakenings Yoga, "Heal with Sedona's Most Intriguing Medicine Woman"
Through ancient healing techniques and Indigenous wisdom, her soulful guidance delivers a new awakened path. Mally's entire life has been deeply entrenched with indigenous cultures. Her spiritual roots are embedded with Native Americans. She founded a nonprofit organization, NAAP  to serve the Lakota on Pine Ridge Indian Reservation in South Dakota. For a decade she studied the Lakota traditions and in 2002, she was adopted into the Sioux tribe and cherishes this unique honor. Mally teaches through Chakra Psychology and her intuitive gifts. She listens to the deeper bodies and can translate ones physical ailments offering a therapeutic new path to optimal health. She delivers healings through traditional yoga therapy and sound vibration. 
Crystal & Alchemy Singing Bowls
Laura's journey through sound began over 40 years ago through music, dance, yoga, and over 10 years ago through the magical sounds of the crystal bowls. She found herself in a state of bliss and deep connection with herself and deeply wanted to share these magical sounds with others. Through her travels around the country as "Crystal Bowls on the Road," with her husband and beloved dog, "Hop" for over 2 years, she played her alchemy bowls in many yoga and spiritual studios.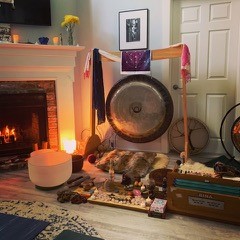 Kundalini Yoga & Meditation Teacher / KRI Certified / Karam Kriya London, UK
Gong Training: Doireann Maddock / London, UK
Reiki. Tap into Universal Life Force Energy.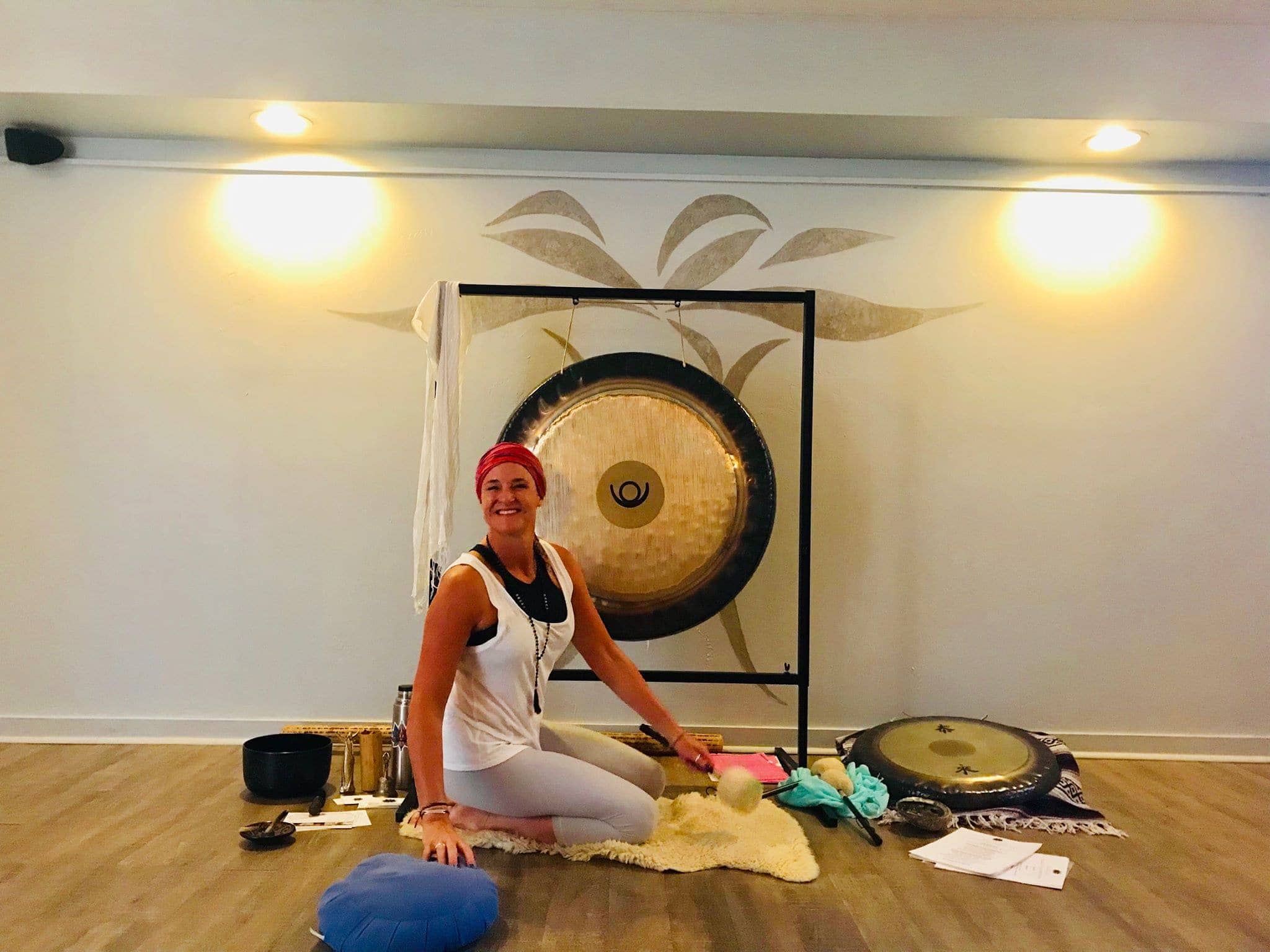 Raise the Vibe With Your Tribe
Soul Fire Social is a platform for all of my passions: Kundalini Yoga, Gong Therapy and Sound Meditation, Cacao Ceremonies, Community Service, Bespoke Events and Retreat Experiences, Music, Art & Travel.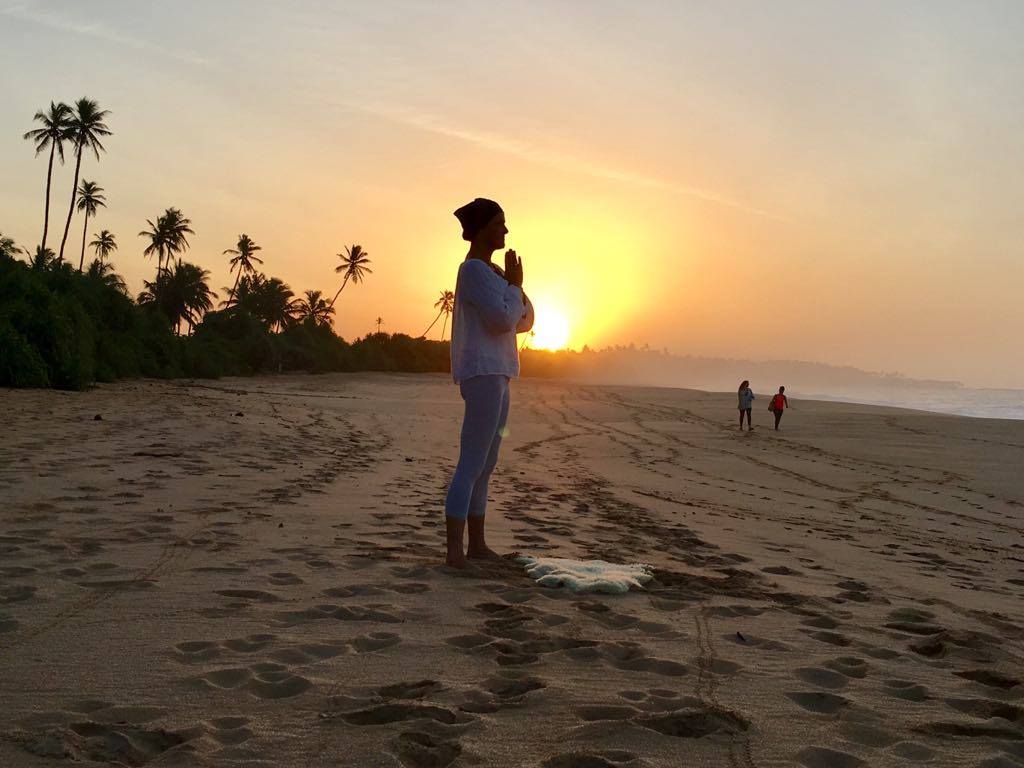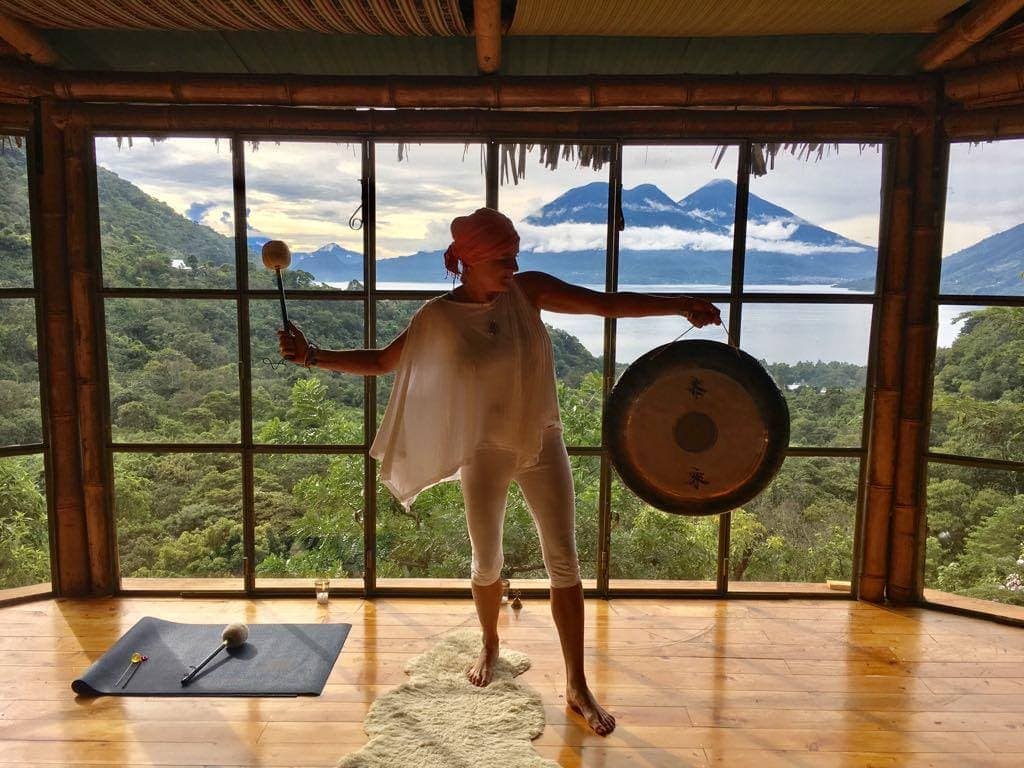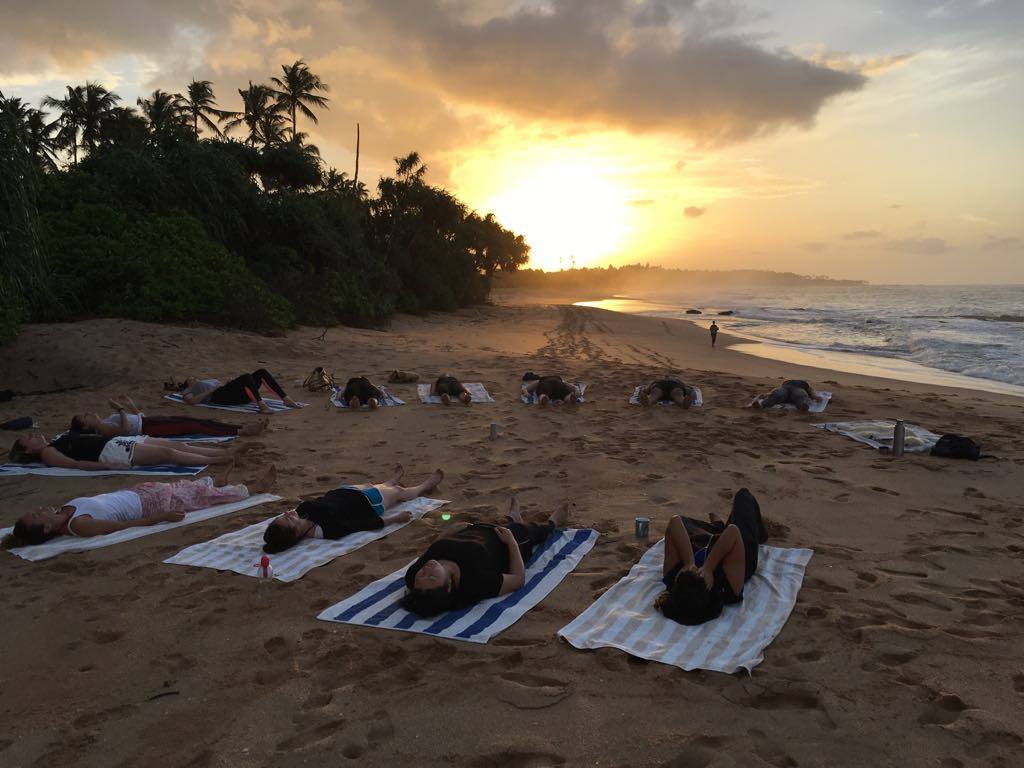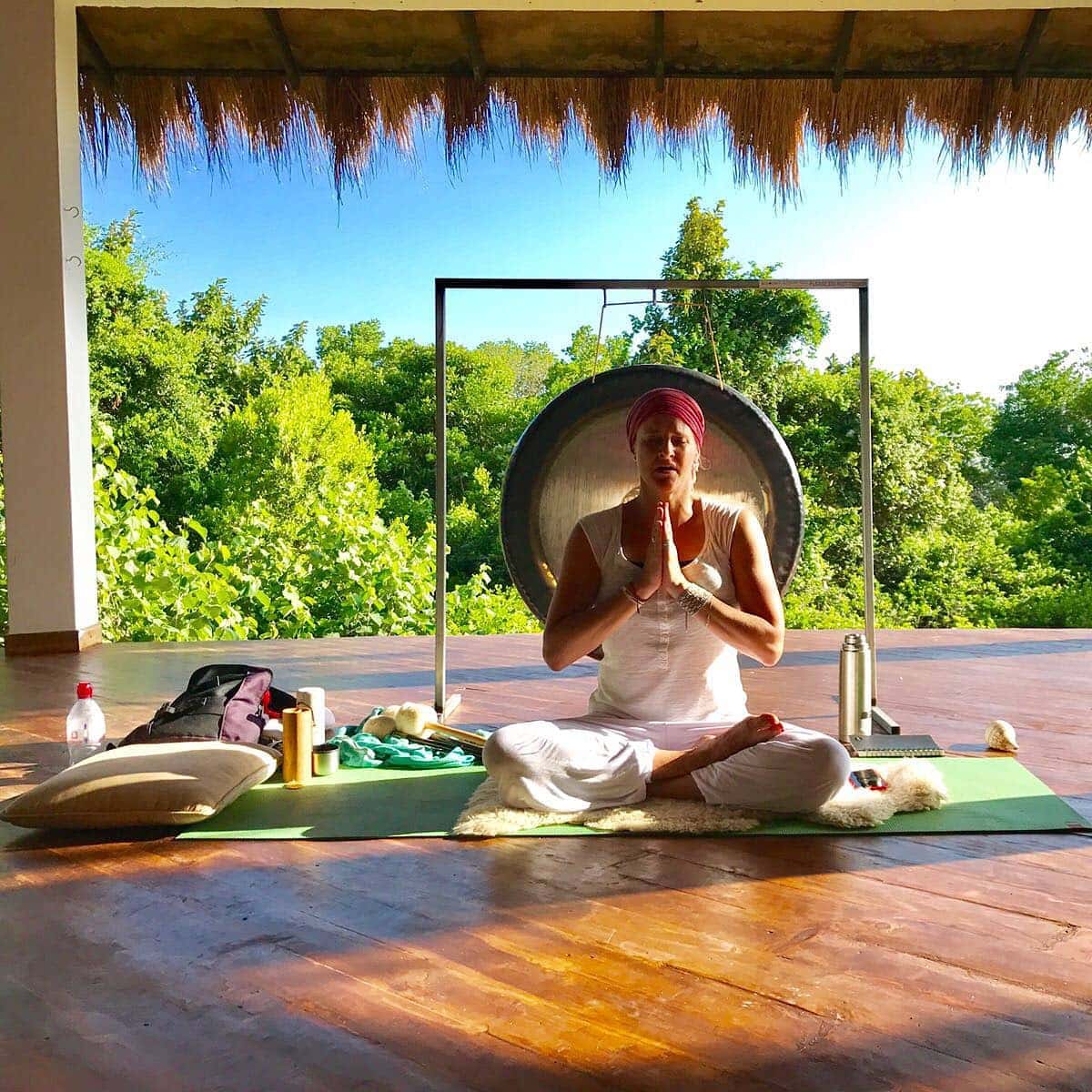 "The Gong is the first and last instrument for the human mind, there is only one thing that can supersede and command the human mind, the sound of the Gong. It is the first sound in the universe, the sound that created this universe. It's the basic creative sound. To the mind, the sound of the gong is like a mother and father that gave it birth. The mind has no power to resist a gong that is well played."
-Yogi Bhajan