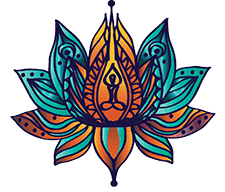 THE SOUL FIRE SOCIAL BLOG
Mindfulness Over Matter
How Practicing Mindfulness Can Improve Workplace Productivity. 
Recently I had the pleasure of being interviewed by
Voyage Savanna Magazine
. In the article, I tell the story behind 
Soul Fire Social
's creation and my move from investment banking into yoga, sound healing, sacred ceremony and more. I was also happy to share an article in the magazine called "Mindfulness Over Matter" in which I speak to ways to be mindful at your workplace.
Thank you Voyage Savannah for your interest and for sharing my story with your community!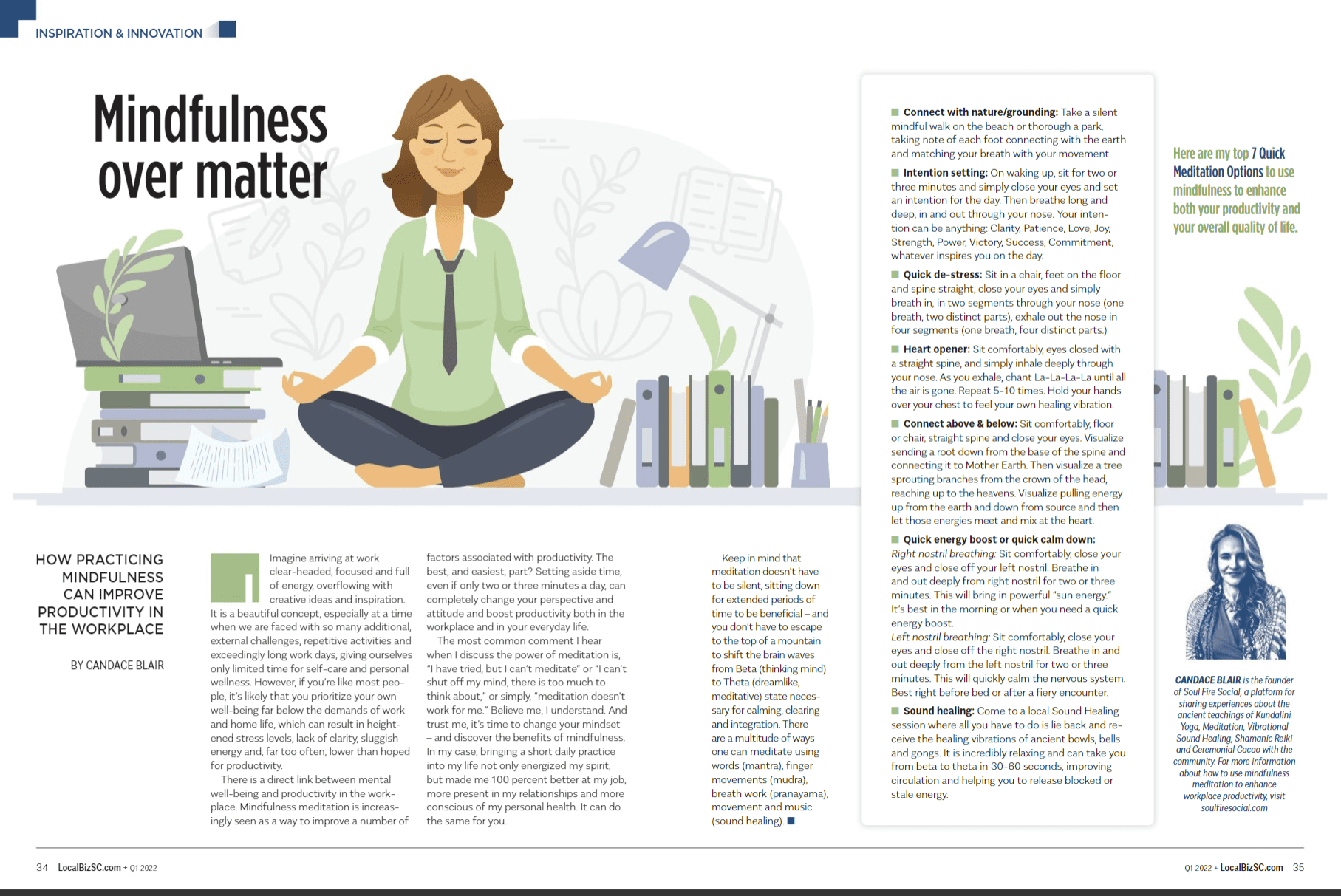 An Excerpt:
Hi Candace, thanks for sharing your story with us. To start, maybe you can tell our readers some of your backstories.
"My name is Candace Blair, and I returned home to America in 2017 after working 20 years as a finance executive on trading floors in Zurich & London. My spiritual journey started in 2012 when after years of suffering chronic back pain and exhausting the resources of western medicine, I decided to pursue my options for alternative care and was guided to the amazing energetic healer, Sam Kankanamage from Sen Wellness in London. He let me know that there was nothing structurally "wrong" with my body but after years of excess, living the mantra: "Work hard, play hard" I was both physically & energetically out of balance and my "dis-ease" was starting to manifest itself through physical pain…"
Read More at Voyage Savannah by clicking here!
With love, light & a sprinkle of cacao,
Candace